Media Centre
September 22, 2022
2022-10-11 7:26
Media Centre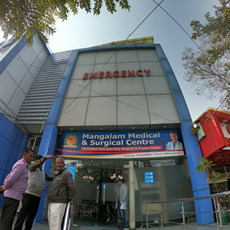 Our Media Centre shows some glimpse of  Mangalam Medical & Surgical Centre that is established with the thought of 'welfare of Human being'.An Institute of compassion & caring for those in pai Mangalam Medical & surgical Centre provides Health care facilities, treatment and diagnostic both types, along with personalized medical attention in an honest & friendly environment, at cost affordable to all.
Mangalam Medical & Surgical Centre Reception
The first time a patient interacts with healthcare workers is typically at the reception area. That is why creating a friendly first impression is so vital in healthcare reception design. Inviting greeting areas can make the difference between one-time and repeat patients, especially if it's a patient's first visit. A well-designed greeting and waiting space can substantially improve the patient experience, whether it's in a hospital, private office, or walk-in hospital.